Naturist handyman & cleaner
The male body always has been associated with strength and work. In ancient times, a naked male body was depicted in activities, sports or combat. It was normal to watch the matches of naked athletes and fighters.
There is nothing more beautiful than watching muscles play during work. And I want to bring this experience to your home.
Some cleaning is beyond you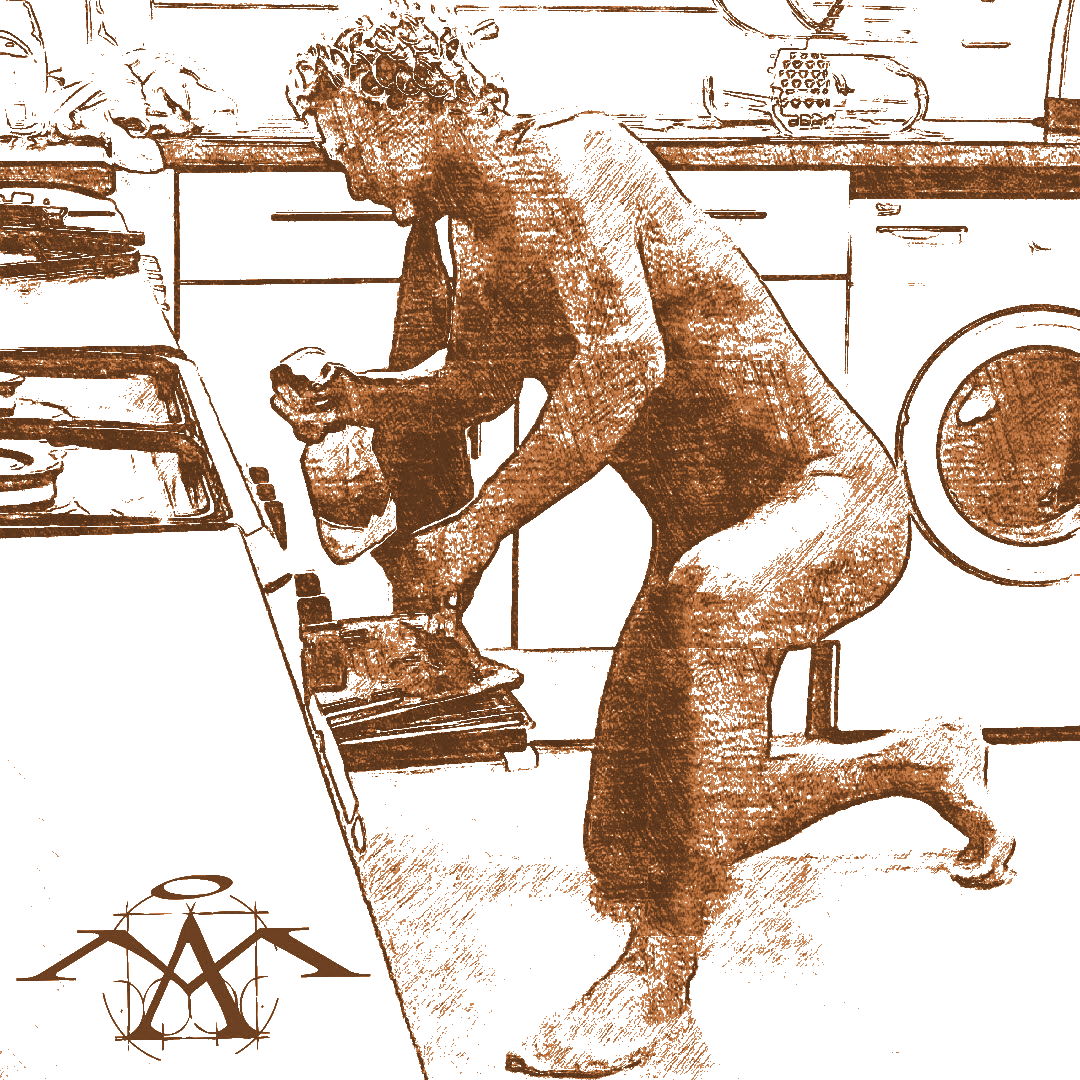 Scrubbing the stove or oven or moving the washing machine needs masculine energy. Sometimes appliances needs to be disassembled, cleaned and reassembled. The siphon in the shower gets clogged with hair and greasy dirt. Hinges may need to be repaired on a cabinet, a rearrangement of shelves or the fridge or freezer may need to be defrosted, cleaned and disinfected which can be done in an hour.
Smart, intelligent and inventive
When you use your kitchen every day, you often find that it could be arranged differently and laid out better, but you don't have the desire or energy to remodel it . Whilst I'm cleaning your place, we will have time to talk about any odd jobs you've been meaning to get round to. I can inspire you with solutions which I have suggested and implemented with other customers. We could find a cost efective and practical solution to improve your kitchen.
Being punctual is a sign of respect
How often have you agreed a specific time with a trades person and then he's late or calls to tell you he has to change the time? A real man keeps his word and is on-time, that is me.